Five Hunting Mistakes You Don't Want to Make
Derrek Sigler   08.18.20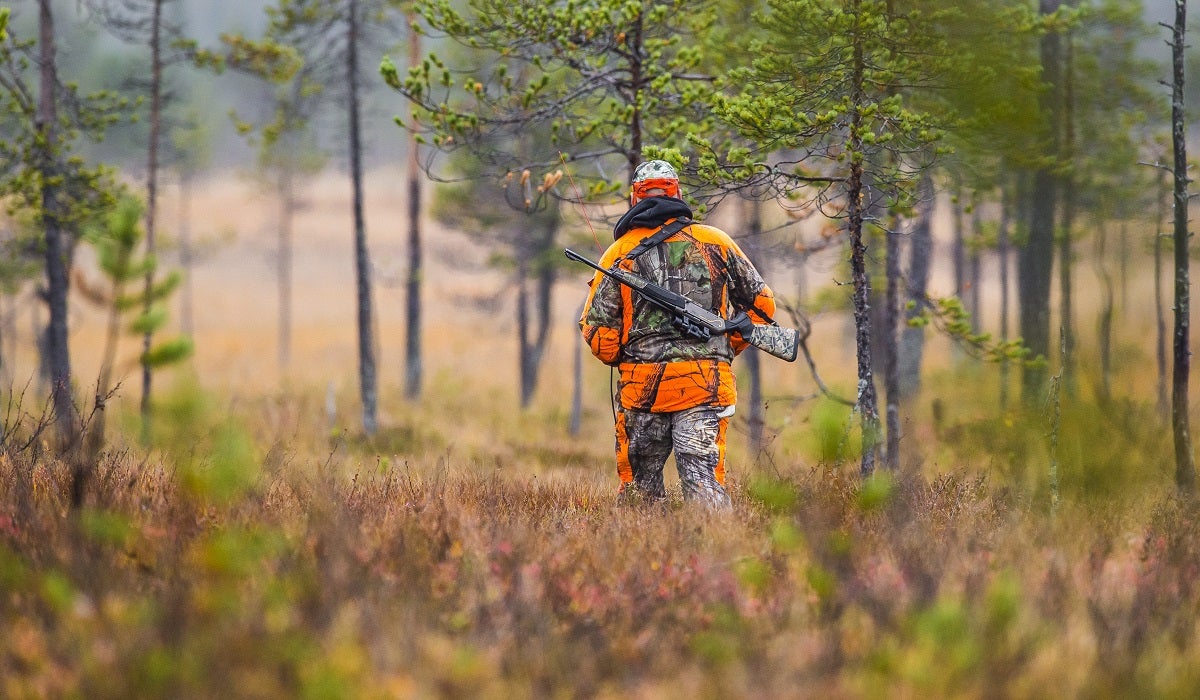 Hunting season is thankfully right around the corner once again and most all of us couldn't be happier about it. If you're like us, if you're not hunting, you're thinking about hunting and looking forward to the next time you get to go. Part of the fun of hunting is the preparation, followed by the actual hunt and then the memories that were made. It's hard to think of anything that can ruin the hunt, but things can happen. Some of them are completely out of your control, such as weather, but there are times when you can really just blow it. Do yourself a favor and learn from these five hunting mistakes you don't want to make.
Don't forget to practice
It does not matter what type of hunting you're doing, of how long you've been doing it. You simply MUST practice with your equipment well before the season starts. If you're bowhunting, your body must be able to cleanly make the shot time after time, and in a multitude of conditions. It is your responsibility to make a clean, ethical killshot and that takes practice.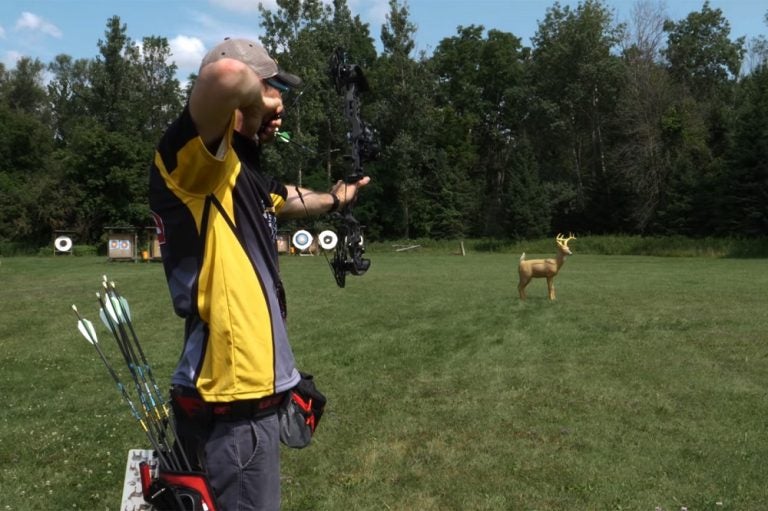 Regardless of what some will say, too, you even need to practice with a crossbow. Firearms, whether it's a rifle, pistol shotgun or muzzleloader, require the same commitment to practice. Not getting in the practice time is a huge mistake. Imagine having that buck of a lifetime walking under your stand and you fumbling with your bow even more than you would from buck fever. The buck hears your and bounces off before you even get to full draw, or worse – you make a hasty, poor shot and wound it, but are not able to retrieve it. How sickening would that be?
You can help alleviate the chances of making this mistake by getting out right now and getting in a few shots. Get a good target and that'll make your practice time even more productive. A Rinehart  3D buck makes a great and cost-effective target that can help get your archery skills honed. Practice makes perfect and helps avoid a heartbreaking mistake.
Scout, scout and scout some more
I remember my first deer. I went hunting with some friends and was in an area I had never scouted before – but my friends had. It was by pure luck that a buck happened to walk past, and after I shot it, I spent some time walking around the area and realized there was no sign anywhere. It was blind luck that I got a deer at all. Not doing any scouting is a huge mistake, but with scouting comes chances for other mistakes, too. You need to scout smart.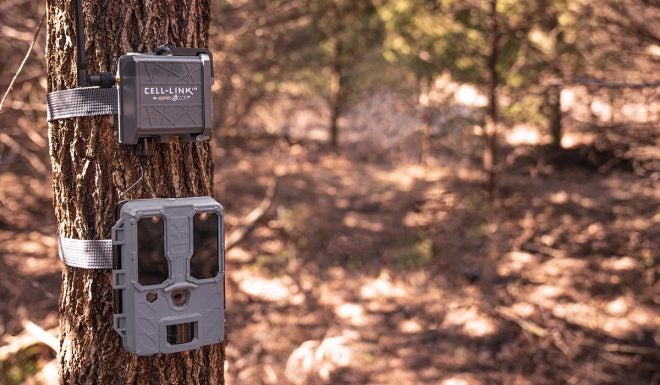 Trail cameras make scouting easier than ever, while still keeping the spirit of fair chase. Cameras give us the option of seeing deer and deer behavior like we can never do in person. Current technology, like cellular trail cameras and solar-powered battery options allow us to scout with minimal human intrusion into the deer habitat. You don't even have to buy a new camera to make your current one cellular, either, thanks to Spypoint's Cell-Link camera adapter that plugs into your current camera's SD card slot. It couldn't be any easier to make your cameras cellular and improve your scouting ability in minutes.
Dude, you stink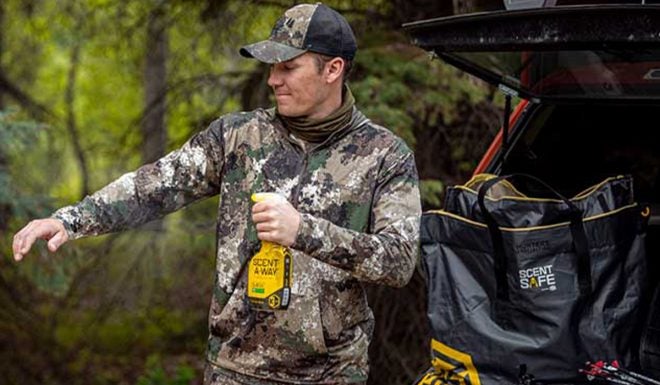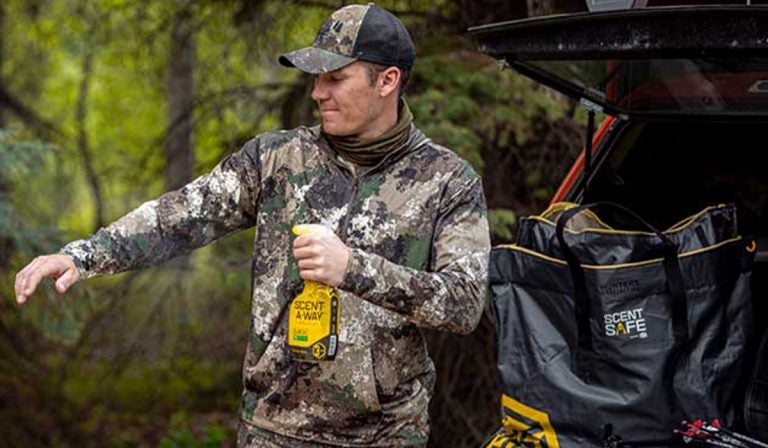 No offense, but we all stink. The big mistake we make is not doing anything about it. There are some parts of our stench we can't really control. Breath is a big one. You can help it by brushing your teeth just before you go out with a good mint toothpaste, since mint is a naturally growing plant. Dead Down Wind makes a scent-killing mint toothpaste just for hunting. You should also wash with scent-free soap, and wash your hunting clothes with scent-free detergent. From there, store them in a plastic tote, or one of the cool, new ozone-generating enclosures. If you can't opt for that, keep your hunting clothing outside. My uncle used to keep his stuff in the barn, and he killed bucks every year. It's also important to control your boots and how you walk into your stand. There's more to scent, though, than what you wear, which leads us to our next mistake…
Play the wind
Since there is no way you can eliminate 100% of your human odor from a deer's nose, you need to know your wind. Not playing the wind is a huge mistake we can try to avoid. I say try to avoid because we can't always predict when the wind will shift, swirl or otherwise mess up a good hunt. Ask waterfowlers about that, too. It happens. The best defense is a good offense, though. Have a back-up plan. I have two stands over every food plot, one facing northwest and one facing southeast on the opposite side. This lets me play the wind to the best of my advantage. Does it always work? No, but that's hunting. I keep a wind checker with me whenever I'm hunting, and yes, that includes waterfowl. A powder one that is scent-free works best for me, as I don't have to touch it and I can track it further. I also track the weather on my phone, so I can see if there's any changes coming.
Don't forget why you hunt
The biggest mistake we often make is forgetting why we hunt. I've known guys who get so mad at themselves if they don't get the buck they were after, or worse, get mad if someone else gets the buck they wanted. There has also been a trend of buck shaming going on that needs to stop. Don't be judgmental of other hunter's deer. If you wouldn't shoot it, ok, but don't bring someone down because he/she did.
Don't put undo pressure on yourself to take a massive buck, either. Seeing a massive buck can make us do stupid things, like poaching. This mistake is a no-brainer. Just don't do it. And if you're on public land, don't use another hunter's stand. Yes, it's on public land so it's fair game. That doesn't make it cool. Follow all the regulations in your state for the hunt you're doing. You may not agree with them, but it's the right thing to do. Remember, hunting is fun. We hunt because we enjoy it. Don't make the worst mistake you can make as a hunter and forget to do just that.
Article from ALLOUTDOOR.COM 
Open Fields: Government Cameras Hidden on Private Property Without Cause or Warrant
Russ Chastain   08.14.20
(Photo © Russ Chastain)
Most Americans believe a warrant is needed before government agents can enter private property to search and snoop — and place cameras in order to monitor the activities of the land owners — but sadly, an odd concept known as "Open Fields" has been adopted by our government to excuse warrantless surveillance, even on owners' home properties.
It's unsettling. It's also been going on for a long time.
I learned about it recently via an article at AgWeb Farm Journal, which opens by telling readers how ten well-armed federal and state wildlife officials surrounded Hunter Hollingsworth's home one morning "with all kind of guns, extra [magazines], first aid kits, and bulletproof vests" and pounded on his door, stating, "Open up or we'll kick the door down."
All because seven months earlier he'd discovered an unmarked game camera on his own posted private property, and had (naturally) removed it. The camera had been monitoring him on his own private property, sending images via cell signal for at least two months prior to its discovery… and it belonged to the TWRA (Tennessee Wildlife Resources Agency), though it was not marked as such.
The camera had been placed by government officials who had entered his private land without probable cause nor a warrant. It apparently happens all the time — and it's excused by courts because they've translated our Fourth Amendment rights as only applying to "home, personal effects, and the curtilage." Curtilage generally means the area immediately surrounding your home… anything beyond that is unprotected by the courts which wield the authority to mangle the Constitution of the USA.
The article also discusses Terry Rainwaters, who owns land about 5 miles from Hollingsworth and had discovered numerous cameras on his land, and has even encountered wildlife officers sneaking and lurking on his property.
"Rainwaters contends he has encountered armed TWRA agents on his private property on multiple occasions, either crossing his land or hiding in undergrowth during hunting season. Rainwaters explains: 'TWRA officers sneak onto my land with no cause other than hoping to find somebody doing something wrong. I've got a clean hunting record and don't look for trouble with nobody, but people just can't believe what has happened on my land. It's so wrong on so many levels and way past outrageous and dangerous. I don't think people realize a "no trespassing" sign or "private land" sign mean nothing to the TWRA.'"
These incidents raise numerous concerns for citizens:
Who has access to these images of private citizens going about their business on their own property?
How many government cameras are secretly placed on how many private parcels to surveil the owners?
Can they in fact prosecute someone for removing or damaging a camera discovered on his or her own property?
In what way is this okay in a "free country?"
As stated, such things are generally excused by our legal system and explained away by the "Open Fields Doctrine," which is (or was originally) mainly applied to farm/agricultural land:
"A great deal of farming and ranching activities occurs in the "open" and the courts have held that, under the "open fields doctrine," that government officials can make warrantless searches of such areas."
What can we do about this? Apparently, not much… but the Institute for Justice is using both of the above cases to hopefully secure a bit more privacy for Tennessee residents under their state constitution by barring TWRA — a state agency — from violating its guarantee of privacy.
"I want to reiterate the significance of what is happening to Tennesseans on their private land," Windham concludes. "This is about so much more than hunting or cameras. This is about the basic right of every Tennessean for privacy on their own property. Terry and Hunter are standing up for that right. They want the surveillance to end—on their land and everywhere else."

As for Rainwaters and Hollingsworth, the pair is in agreement: The marriage of privacy and property rights is currently neglected by SCOTUS, but state constitutions must protect the union.
Article from ALLOUTDOOR.COM
Get 25 % Off Flexpro Meals very good keto type of low carb avail. 
Just copy this link: flexpro-referral.kckb.st/wonderful321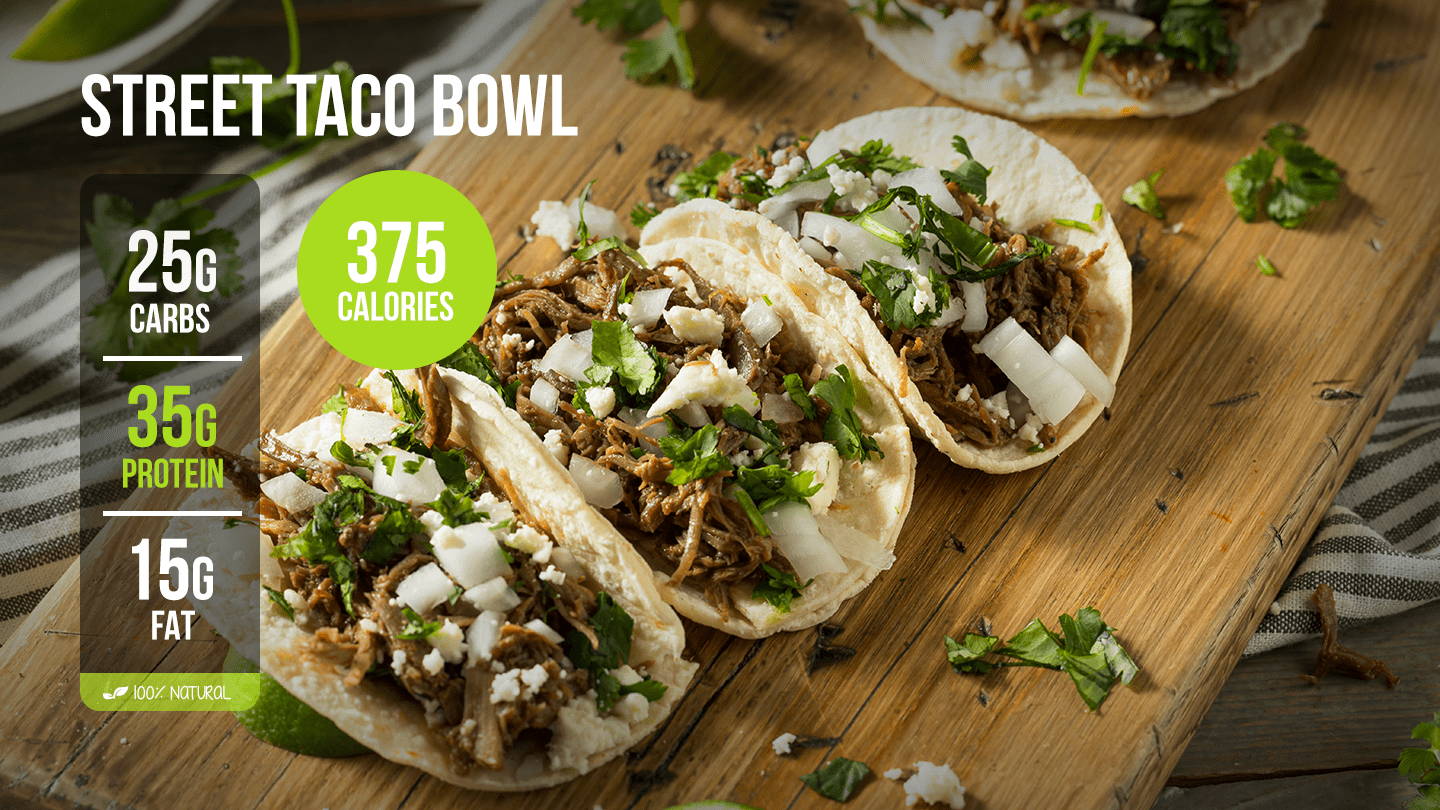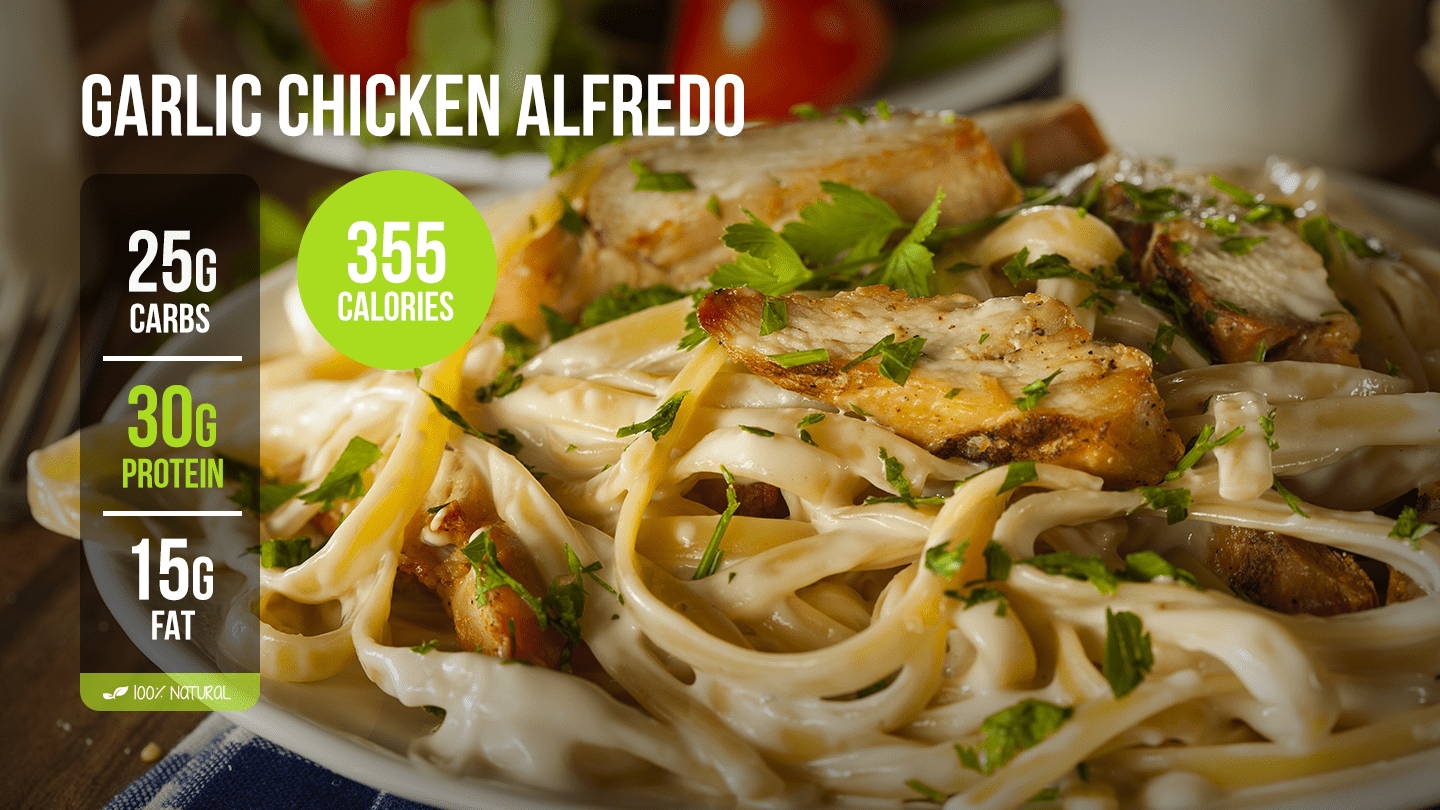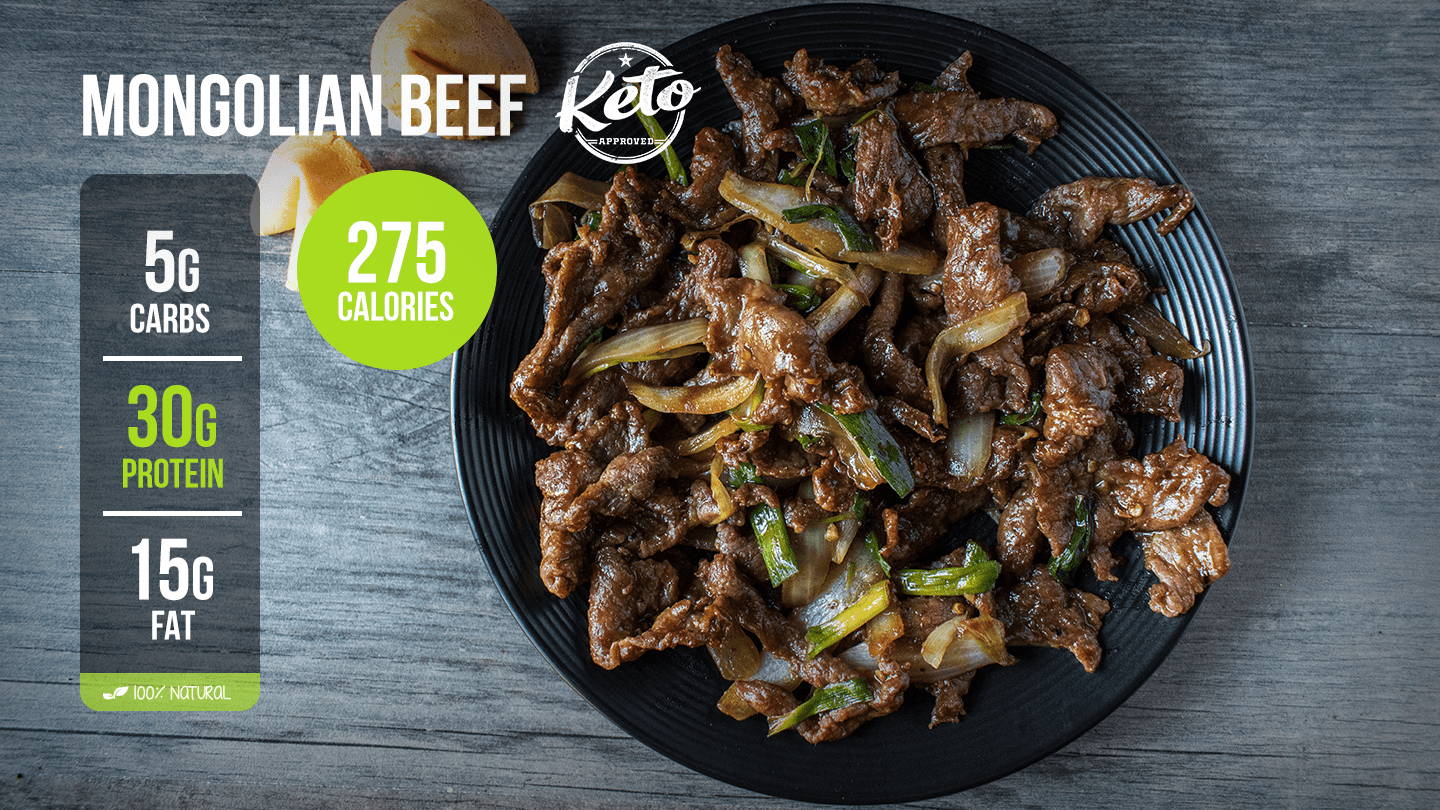 PS Once you get in and decide you like it order for 3 months and you will save a lot.
You won't pay for three months just be on a monthly plan like say 15 a month or 10 meals a month that will save about 3 bucks a meal doing it that way. Why cause you commit to 3 months billed once a month whenever you decide. So you can look at the meals and just pick out the low carb ones if you like as they have a good many and I like the meatballs is also hardly any carbs. That last one shown is also mighty tasty Mongolian Beef and only 5 carbs. That sauce YUM !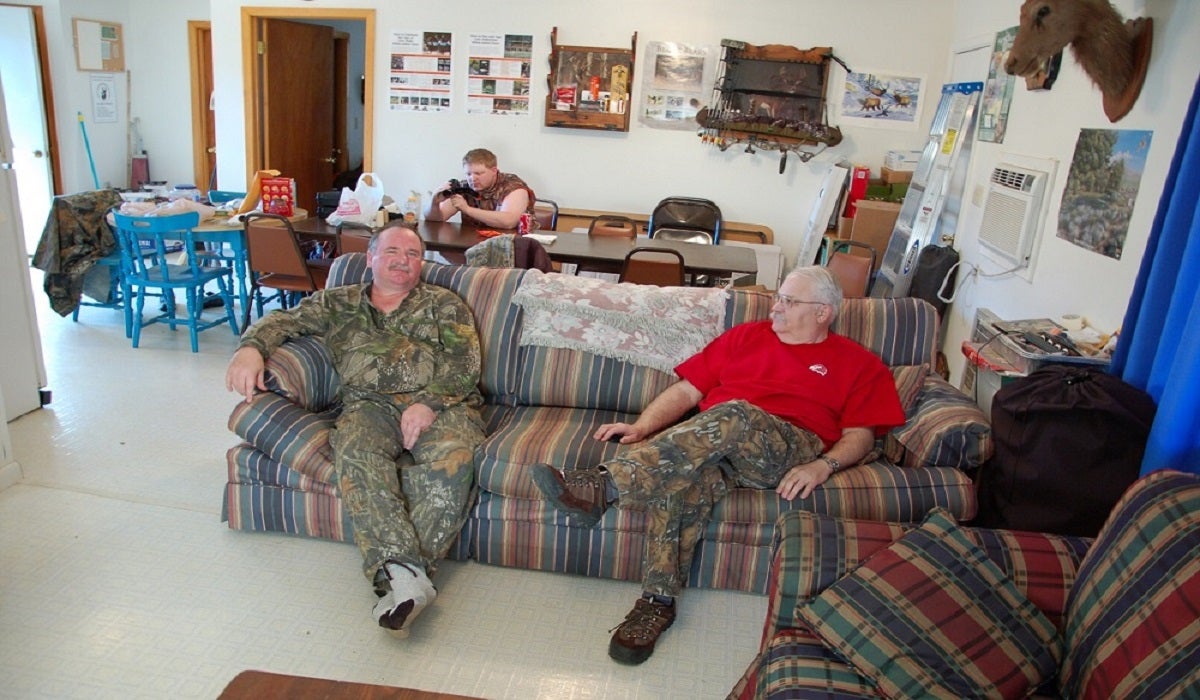 I can see the look on the faces of my deer camp buddies now when the subject of COVID-19 safety comes up. COVID in deer camp? Well sure why not? I mean it is everywhere else, so why not assume with 4-8 hunters driving in from all over the state and out of state that the virus could not be brought into a camp gathering of hunters? Certainly the potential is clearly there.
The whole concept behind deer camp besides the obvious hunting aspects is the social experience. Being with friends you have not seen and visited with since the last hunting season is a huge part of deer camp. Adhering to the constraints of social distancing will certainly diminish the social part of sharing a hunting camp. For sure it will be a strange year in camp.
Our own camp house is relatively small. At a minimum there will be three of us staying there in two bedrooms with common kitchen, dining, and living room areas along with one bathroom. We often have an extra guest and maybe a grandchild or two. There is not a lot of space for required social distancing. I guess we'll have to wear masks inside and be sure to disinfect everything on a regular basis.
Our outside common areas include a dual deer skinning rack, a shooting range with bench, and a gathering area under one of the cabins with a sign in and stand assignment box. These are areas where we sit to visit and swap lies as per usual in a hunting camp. Again, social distancing takes away from all this. We'll have to compromise to accommodate new rules.
Several fiberglass fully enclosed shooting houses are positioned across the property. Each house could hold two adults and a child, but with elbows rubbing sitting in office type swivel chairs. Several windows could be opened for air circulation. Now, all the surfaces inside these houses may have to be sprayed down after each use. That complicates everything. Could any type of disinfectant spray spook deer out of the area? Who knows?
Even the traditional evening campfire could cause issues as seating around the fire has never been six feet apart. See the issues and concerns? To say the least, this coming deer hunting season is going to be one for the books. Deer camps are challenging enough without the added pressures of a pandemic added to the mix. Now, the gear bag has to include plenty of hand sanitizer and disinfectant spray.